I am honored to be a certified and licensed coach of the "SNCC Way" (the Social Networking Coaching Club)!
Now is your chance to MAKE-OVER your Social Media Strategy to Achieve greater results in less time! This is NOT tips and tricks! It's REAL training!!
Introducing the Social Networking Coaching Club Annual Membership! It's time to learn a strategy that gets results and feels good at the same time! You DON'T have to be a slimy sales person to have success! Get your social media up to speed with a program created by one of the top six marketing consultants named on About.com!
If you know your business needs an injection of:
Many referral sources
Increases in web traffic of 200% to 1000%
Raving fans (not just ones that click the like button)
Additional press and testimonials for added credibility
More paying customers, then this program is for you!
OMGosh.. I think I'm having a break thru…I didn't know how to put my finger on it, but the audio msg, you nailed it. I briefly started down that path, but was discouraged because of the Laws of Attraction and I didn't want to attract more of that..but how you stated the niche so eloquently, I got chills, I cried, but knew that was the missing link and it was the word "struggle" that confirmed it for me. Now, I know I don't know you to well, but am sending you a virtual hug. I don't know the computer graphics to convey it, so you just have to envision me giving you a hug Thank You!!!! Wendee
Many people have every good intention to learn these clear strategies, this program was designed to give you all the steps and SPECIFIC feedback for your market and business to get results fast!
Get Access to all training material – 24/7 for a year! You can review materials as often as you'd like! This isn't a bunch of tips and tricks- it's real training!
Get SPECIFIC feedback – This isn't some generic self study kit, your coach Lisa Ann Landry will give you feedback all along the way.
Before SNCC I was terrified by the very idea of social media. Of spilling my secrets of looking like a fool. Ann's hand heart and soul guided me to find my core. That is the beauty of Ann's program. Each of us finds our own missing link within her teachings. at our own pace. I discovered that I love using the SoMe tools to connect and engage. Not only has it increased my business and visibility in one year 5-275 fans klout score 60 twitter 20-1200 it has given me opportunities and connections I never dreamed possible. A door has opened that will never shut again. Yesterday my Facebook wall post about a personal emotion evoked so many comments and likes I was astounded and touched. The walls truly have tumbled. I have learned new skills and I am still learning. Today I got my first blogger award! Its a snowball of small victories that are keeping me involved and doing. I have built a community of supporters, givers, sharers and doers. People I don't know retweet my tweets. Something I could not even imagine when I started. MWAH love the SNCC WAY!!!!!Jennifer Duchene

http://www.facebook.com/LiftYourSpiritsHomeTransformations
Log in and do the Assignments – All the assignments are laid out for you, just log in and complete them at times that are convenient for you!
Continuous updates and ability to "Ask Coach Lisa Ann" – where else can you go and know your answers will be answered for YOUR business needs!
Access to a private group – You will have access to a private group going through the intensive with you for support!
Before SNCC I was flailing all over the place trying to figure out how to learn and use all of the SoMe stuff for my biz. SNCC has taught me to educate, educate, educate and share a lot of myself online so people can get to know me, my flaws as well as my triumphs – kind of a vulnerable position to be in, but I would rather be authentic than fakey and "perfect". As I worked my way thru the program I noticed it changed the way I look at not only my biz, but my relationships with people – I began to key into the engagers and the self-absorbed, it's all-about-me-people and choose to stick with the people who engaged, gave of themselves and truly care about me and those around them. Although it is a lot of work, I feel renewed at 50 something – having a new goal in my life that will better my biz and MYSELF – graduating and taking my biz to a new level, reinventing myself in a way, or at least the way I attract business. So, I went from a smart, witty, together entrepreneur to a smart, witty, enlightened, rejuvenated, engaging soon-to-be major influencer entrepreneur while maintaining my sense of humor in the process and accepting criticism with grace. I hope this is helpful for you – it's from my heart.Laurie Hurley

http://www.facebook.com/HomeTutoringBusiness
Use our exclusive navigation guide – follow the assignments, track your answers and develop your strategy all in this guide!
Access to previous students answers – sometime we learn best by how others achieved success!
Daily coaching of your responses – your coach will take the time once a day to log in and give you feedback and support!
Immediate relationship with the SNCC tribe – get to know a large group of "SNCC believers" that will support your work and efforts!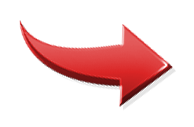 The SMART thing about this program is it's done ONLINE. Yes, that's correct. Learning how to participate online, how to clearly write what you mean, is the key for social media success. We navigate through a changing dynamic site, just like Facebook or Twitter. You learn though this process how to be more comfortable everyday with logging in, and creating messages with power and impact.
There are many places you can get "tips and tricks" about social media marketing, but there are few places where you can get real support and specific steps that will help your business grow online.
I have been involved with Network marketing since 1991 and never had any success and I think the reason was that even though I followed what the 'teachers' told me to do, (Talk to everyone within 5 ft) I never had success. and I always felt like the only reason I was talking to this person was to get them to join my business. I never really felt like I had anything to offer THEM Now I feel differently, Thanks to you and what you teach I now understand about building relationships, educating helping and most important 'giving" I also now know that I do have something to give them and that something is ME. I know now that the company or product I sell or promote is irrelevant and that I am the reason someone will or will not do business with me. Knowing this, I can now move forward and build strong relationships with future customers and business partners Julie Labes

http://www.fierceover50.com/
I've found my strengths, my brand, and my voice! I really struggled with finding my voice. When my coach said you have to find your voice, I thought what is she talking about?! Can't she hear me?! As the training went on I thought, oh no, I don't have a voice. Didn't think I would ever find or have one! Ann pushed me, to go within, use my strengths, my passions and my expertise, to find the warrior inside, to find my voice. She has a way of supporting and coaching that ensures you find your way. Needless to say, through the training and coaching I have found my voice. Ironically, I also have found that I have a lot to say and plenty worth sharing. The day "I found my voice" was a day I won't easily forget! It was emotional. It was powerful. It's a great feeling, and it has been very freeing and uplifting! There are so many things I didn't know before the training, let alone know that I could use them to grow my business! Strengths, a brand, a voice, a blog, wow! More importantly I am learning how to successfully use and promote all of these effectively using social media. She not only tells you why, but shows you how! I am only ½ way thru the training and I know that what I have learned in this short time has changed the way I see myself, my brand, and my business. I have a voice! I am looking forward to completing the rest of the training and implementing it fully. I am on my way to success and have found the warrior within! I am empowered.Rita Brennan Freay http://twitter.com/Rita4Kids
On The Social Networking Coaching Club you will be specifically coached on:


Overview
Understand goals and outcomes, creating habits for success
What is Social Media, Social Networking and Web 2.0
Measuring outcomes: knowing your numbers and what to track for ROI
Why the learning strategy works and how to be successful with the "SNCC way"
Part One: Developing a Networking Mindset

Overcoming limiting beliefs and what holds you back
What is networking and where are your strengths and opportunities
Why 30 minutes twice a day will generate faster results
Part Two: Understanding the Power of Education Based Marketing and YOUR Market

What are 4Warrior Buying Styles (TM) and why they matter to social media
Understand different styles and how to "attract them to your business online"
Assess whether you are an "engager" or "influencer" and why they matter
Developing a PULL that makes people want to friend, follow, or Fan you
Develop attraction statements that make you uniquely stand out
Understand how to write to the styles for greater sales success
Part Three: The Power of your VOICE, YOUR  BRAND CONNECTION

Learn which sites you should spend time on and which you just need a presence on
Why your AVATAR and name matter
Learn why a target market increases sales faster online
Develop the ability to create raving fans through your voice
How to get away from "pitching" and how to attract potential customers
Learn from several BIG BLUNDERS so you don't make the same mistakes
Part Four: Keys to Blogging as a Cornerstone for Success
What is blogging and why is it so powerful
Secrets to making a blog more attractive to readers, so they come back, subscribe, and comment
Create a "Passion Soap Box" as a resource for writing so you never wonder "what should I write"
Where to blog, what to blog, how to blog – technology choices for growth
How to build a title that attracts search engines
What is "link love" and how to get some
How to establish categories and tags that increase Search Engine Optimization
How to be a blogger without EVER writing your own blog
Learn techniques to leave comments that drive customers back to you
Understand how commenting on blogs creates SEO (Search Engine Optimization) with paying the "big bucks"


Part Five: Building Conversions through your newsletter

Complete your Social Media Funnel through a powerful, yet simple newsletter
Understand different platforms and which is best for YOUR business goals and growth
Develop strategies to keep traffic moving to your content and offers without being a pushy sales person.
Secrets to limit the amount of "newsletter writing"
Understanding the LAW when it comes to emailing a newsletter – make sure you are safe and sound
Part Six: The Presence and Power of LinkedIn and Google +

How to navigate LinkedIn in just minutes a day
How to make sure the right people are finding you on LinkedIn
How to complete your profile to attract customers
Using groups to effectively build credibility as a leader in your industry
Using the "Answers" section to create proprietary data and standout in the crowd
How to 'feed' your blog and why you shouldn't 'feed' Twitter
Why Google + and + 1 anyway?
Secrets to greater exposure faster

Part Seven: The Power of Personalizing Facebook
How to navigate Facebook and prioritize your time
The difference between a profile, group and page and which is right for you
How to ensure privacy and safety
Specific steps to utilizing primary features so you are not wasting precious time
How to share your blog so you get more traffic
Secrets to using events without annoying every friend you have
Making links and tagging work to your advantage on Facebook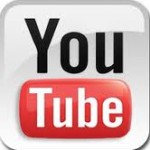 Part Eight: Video isn't the Future; it's NOW
Why video can create immediate revenue building
How to create videos that attract watchers
Using video in your blog
Where and how to effectively upload video to multiple sites
Managing your YouTube channel for growth and opportunity
The most effective ways to create video that attract more clients
Part Nine: Getting started and taking Twitter to the next level

What is Twitter and why is it so powerful
Branding your Twitter page how critical it is, or isn't
Keys to deciding who to follow and grow the right following
The difference between engagement and influence on Twitter
Utilizing a powerful tool to bring your social media together and make Twitter sing like a bird
Part Ten: Bringing it all together where Credibility and Sales go VIRAL

Understand what it means to be VIRAL in your marketing
Develop themes that save considerable time and build a sales strategy
Understand the power of education based marketing in your sales strategy
Tips to get you specifically started where it makes the most sense for your product/service and your industry
Building a bio and testimonials that increase sales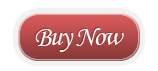 *Free Bonus Gift! Access to the SNCC  tribe! Immediately be connected to a large group of people who "get it" and will help you grow!
The time is now to develop a plan for marketing your business in a way to truly, uniquely reflects you, takes less time and advances your exposure! Join me and the SNCC
tribe

for this business changing training program.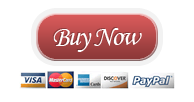 Annual membership is smart because you can stay up to date, review and re-do the coaching at ANY time!
Run more than one business? Learn about using social media effectively!
Want to increase success in less time? Learn a system that helps you grow when you are too busy to log in!
Have a special message to get out to the world? Find out how to make it happen in the social space
"I believe that ultimately you want to create these things by being online 30 minutes twice a day (business goals-personal rewards are even greater!), this is WHY the "SNCC way" creates so much success. The goal of the SNCC way is to create:
1-true fans-ones that BRAG how great you and what you do is!
2-referral sources, I may not be the buyer, but a referral is worth just as much!
3-being truly viral online-others are talking about you and what you do and you are out having fun!
4-customers, yes, paying customers!

5-partners, joint venture relationships-people that help you grow bigger faster because your target market is similar, but your product/service is not!
6-authority and credibility as an expert and a true go-giver that makes people want to buy.
7-press, lots of really great, free press!" ~Ann Evanston